Buck's Scholarship 2021 Recipient Ryan B. McKibben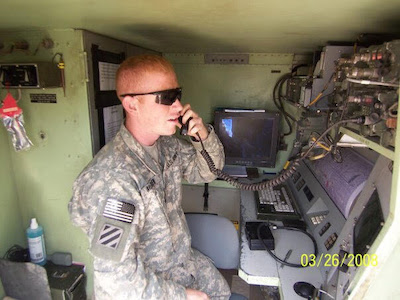 Congratulations to Ryan B. McKibben for being the 5th recipient of Buck's Scholarship! Ryan B. McKibben was born in Tallahassee, FL on September 21, 1982. He graduated from Lincoln High School in 2002. As a young man, Ryan always knew he wanted to continue the tradition of military service many members of his family have continued for generations. In his junior year of high school, he joined the Florida Army National Guard as a multichannel transmission systems operator (31R) with the 653rd Signal Company in Crestview, FL. After the terrorist attacks on the World Trade Center on September 11th, 2001, Ryan recognized that the U.S. military was facing a new fight and decided to switch from the National Guard to Active Duty. So just one week after graduating high school he was sworn into Active Duty as a radar repairer (94M) and reported to Redstone Arsenal in Huntsville, AL.
During his time on active duty, Ryan served as for two years at Fort Sill, OK before changing duty stations to Fort Benning, GA with the 3rd Brigade, 3rd Infantry Division. He was assigned to the 1/10 Field Artillery where he was the senior radar technician for the brigade. While assigned at Fort Benning, his unit was deployed to Iraq in 2005 and again in 2007/2008 where the unit sustained many losses, some of which were Ryan's colleagues and friends. Ryan survived several close calls while in Iraq but after losing his close friend, Jeff Hartley, on April 8th, 2008, his life changed forever.
Ryan decided he had given enough of himself to his country and with a baby boy on the way, decided that he would leave active duty and pursue his lifelong dream of becoming a Seminole at the Florida State University. He continued to serve in the Army Reserves as a career counselor (79S) until 2010 before going on to graduate from TCC in 2014 and then FSU with a bachelor of science in International Affairs in 2017. During his time in college, Ryan worked at the FSU College of Law as a systems administrator. There he met the love of his life, Amanda, who was a student, and they now have four children. He now works as a policy analyst for the Florida Dept. of Agriculture and Consumer Services which he loves.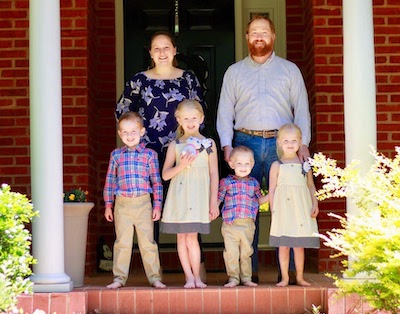 Ryan is glad to be back home in Tallahassee but adjusting back to civilian life has not been easy. Suffering from PTSD, chronic pain, and constant reminders of his trauma, Ryan was depressed and had trouble getting out of bed some days. With love, support, and encouragement from his wife and a strong support network, Ryan has been able to outgrow and deal with his PTSD by challenging himself. Ryan wanted to learn to SCUBA dive because he realized several years ago that sitting around feeling sorry for himself was not the way to honor the memory of his good friend and the others he lost along the wayand the best way he knows how to honor them is to take every opportunity to get everything out of life that he can.
Ryan's military decorations include: Combat Action Badge, Army Commendation Medal (5thaward), Army Achievement Medal (2ndaward), Army Good Conduct Medal (3rdaward), Armed Forces Service Medal (2ndaward), Iraq Campaign Medal (2ndaward), Global War on Terrorism Expeditionary Medal (2ndaward), Presidential Unit Citation, Global War on Terrorism Service medal, Noncommissioned Officer Training Ribbon, Army Service Ribbon, Overseas Service Ribbon (numeral 2), Expert Marksman Badge (Rifle and M203), and Expert Driver Badge.