Buck's Scholarship 2021 Recipient Karen L. Coleman-St. Hilaire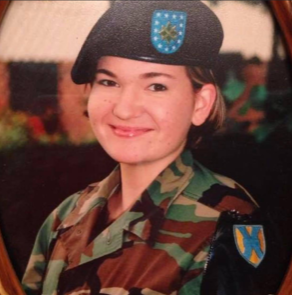 Congratulations to Karen L. Coleman-St. Hilaire for being the 4th recipient of Buck's Scholarship! Karen was born in Birmingham, Alabama on July 27, 1983. She graduated with an advanced academic diploma from Hewitt Trussville High School in 2001. After the September 11th terrorist attacks, Karen enlisted in the United States Army. She served as a military police officer and completed 5 years of active duty service. During her time in the Army, she served as a gunner, driver and team leader. While she was stationed in Kaiserslautern, Germany; she completed various missions to several parts of the world. She completed a yearlong deployment to Iraq from February 2004- 2005. During this time Karen lost friends to enemy fire and was involved in multiple improvised explosive device (IED) attacks and rocket attacks. She suffered a traumatic brain injury from one of the IED attacks and is still suffering the long term effects from it. She also suffers with PTSD and chronic pain.
While in the service Karen went on to complete her education and graduated with a 4.0 GPA from Purdue University Global earning a degree in criminal justice. She stayed in Germany for an additional 6 years after her service and was a customs agent at the Ramstein airport. During her civilian service she reconnected with a fellow service member, Junior, and they got married. Junior retired after 20 years as a medic in the Army and set his goals on becoming a nurse. The family moved to Tallahassee so that Junior was able to obtain his bachelor of nursing degree from Florida State University. In 2021 Karen was given the opportunity to learn SCUBA diving, something that has helped her tremendously with his PTSD and chronic back pain. She is very thankful that she was chosen as a recipient of Buck's Scholarship and cannot wait to see what other opportunities this program may bring!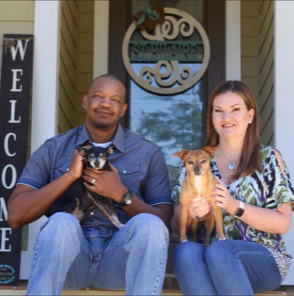 Karen's military decorations include: Army Commendation Medal, Iraq Campaign Medal, Army Achievement Medal, Joint Meritorious Unit Award, Army Good Conduct Medal, National Defense Service Medal, Global War on Terrorism Service Medal, Army Service Ribbon, 2 Overseas Service Ribbons, Combat Action Badge, Driver and Mechanic Wheeled Vehicle clasp.