Buck's Scholarship 2019 Recipient Jaime Hurtado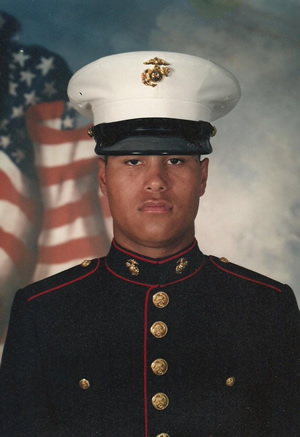 Congratulations to Jaime Hurtado for being the 1st recipient of Buck's Scholarship! Jaime A. Hurtado was born 23 October 1982. A native of Colombia, South America, he came to the United States at the age of 12. He completed his studies in New York and graduated from the High School of Arts and Business in Queens, NY in 2001. After graduating, he joined the Marine Corps where he completed 4 years of honorable service.
During his time in the Marines, Jaime served as an infantry team leader, conducting missions in various parts of the world including Kosovo, U.A.E, Kenya, Djibouti, Macedonia, Kuwait, and Iraq. After completing his service, Jaime found himself unable to adjust back to a normal life, battling with PTSD, homelessness, and unemployment in New York. Jaime decided to move to Tallahassee, Florida, where he met his wife in 2008.
In 2019 Jaime was given the opportunity to learn SCUBA diving, something that has helped him tremendously with his PTSD and chronic back pain. He is very thankful that he was chosen as a recipient of Buck's Scholarship and cannot wait to see what other opportunities this program may bring.

Jaime now lives in Crawfordville, Florida, with his wife and stepson. His stepdaughter Camila lives in Tallahassee where she attends TCC and works at Southern Fidelity Insurance. Jaime currently works as assistant service director for a property management company, his wife Andrea works as the administrative assistant for the Division of Alcoholic Beverages and Tobacco. His stepson Anthony attends Florida State University School where he is a wrestler and Football player. SCUBA diving for Jaime has been a dream come true as well as therapy for the way he struggles with PTSD, he would love to share his story with other veterans and help them overcome those struggles as well.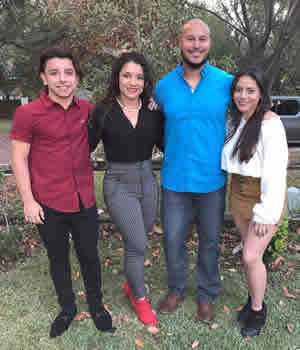 Jaime's military decorations include: Presidential Unit Citation, Combat action ribbon, Global War on Terrorism service medal, Kosovo Campaign medal, Sea service deployment ribbon, Global War on Terrorism Expeditionary medal, NATO Medal, Armed Forces Expeditionary medal, National Defense Service medal, Navy Meritorious Unit Commendation, Iraq Campaign Medal, expert rifle and pistol shooting badge.
In December 2020, Jaime was accepted into the leadership program at Life Worth Leading. He has taken many advanced courses including Nitrox, advanced, rescue, CPR, oxygen administration, first aid, neurological assessment, and more. Congratulations to Jaime Hurtado for earning his divemaster certification in December 2021!
Life Worth Leading also bought a bicycle for Jaime to help him compete in triathlons! He successfully completed his first triathlon 6 June 2021 in Pensacola, Florida. Way to go, Jaime!