Buck's Scholarship 2021 Recipient Ben Mediate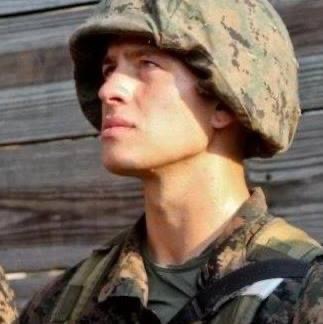 Congratulations to Benjamin Mediate for being the 3rd recipient of Buck's Scholarship! Ben was born 13 November 1990 and is native to the Tallahassee, Florida region, but he has also lived in and around Chicago, Illinois and San Diego, California. He experienced intermittent homelessness with his mom in Chicago between the ages of 3 and 8 and again at age 16. He dropped out of school, received his GED, and moved out when he was 16. After that, his grandparents took him in and unofficially adopted him. Ben started working various jobs and going to college at night. Unfortunately, with the belief that higher education was for those outside of his societal stature, and with lack of self-confidence, he was not focused and was unsuccessful in college at that time.
At age 19, Ben met his future wife. He worked odd jobs for a year and realized his desire to become a U.S. Marine would be a fleeting memory full of regret if he did not join soon. He joined and was shipped off Parris Island 21 May 2012 with a Marine Reconnaissance contract. In 2013 he deployed to Bahrain while assisting in the efforts to conduct missions nightly in Iraq and Syria against ISIS as an Aviation Ordnance Technician for the F/A 18. His unit also worked directly with SEAL team 3 in Djibouti, and with French troops in Jordan. He was in the first unit since the 80s to take out a tank as well as an ISIS training camp. After deployment, he became a combat coach but developed medical complications with his lungs due to chemical exposure overseas. This eventually led to his medical separation in June 2016.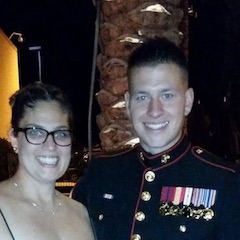 After the Marine Corps, Ben said, "I had a hard time readjusting and almost lost my marriage and family due to my issues, but through my newfound faith in Jesus at the time and some counseling, I was able to overcome those issues." With renewed purpose and drive, he reconciled with his wife and went back to college to earn his AS at Southern Regional Technical College in Thomasville. Georgia and his BS from Abraham Baldwin Agricultural College. He now works as the County GIS Specialist for Jefferson County, and lives in Monticello, Florida. His wife currently works as a dental assistant and is attending college to become a dentist. Together they have three daughters aged 6, 7, and 12.