SCUBA with Tallahassee Instructor Gabrielle
SCUBA Diving is an amazing sport! There is something magical about breathing underwater, surrounded by turtles, manta rays, spotted eagle rays, dolphins, and more, checking out an historic shipwreck or exploring a limestone cavern. From the crystal clear springs of north Florida to the aqua colored Gulf waters and beyond, there is so much to see in our area when you are underwater.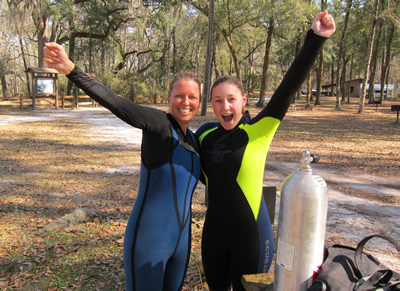 SCUBA Diving is Safe, Fun, and Rewarding
What sets Gabrielle and SCUBA Educators International apart is the emphasis on education and safety. If you are looking to get certified in a weekend, then this is NOT the place for you. If you don't mind putting in more time toward learning, homework, and practice, then you will become a safer diver, you will have more fun, and the sport will be much more rewarding because you will be able to fully enjoy the relaxation that SCUBA diving offers. Gabrielle has a Ph.D. in education, and her specialty is motivation. She loves to help people overcome fear and conquer challenges. SCUBA will help improve every other aspect of your life! Gabrielle says, "True transformation to leadership begins when people overcome fears and self-limiting beliefs to get out of their comfort zones and into their strength zones."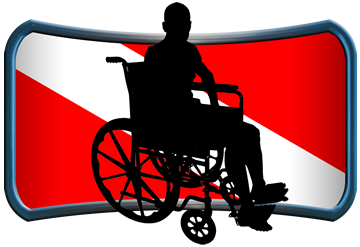 People with disabilities, learn to SCUBA dive with an instructor certified through Handicapped SCUBA Association (HSA). Water is wonderful and healing! I enjoy partnering with Florida Disabled Outdoors Association to provide SCUBA opportunities. We enjoy sharing SCUBA at SPORTSABILITY where we award full scholarships for a private course valued at $600 each. We also volunteer at events including Rotary Youth Camp and the Family Café to enable kids with disabilities to experience SCUBA. We do this through Life Worth Leading, our 501(c)(3) nonprofit organization.